Quite some time ago, Mike was diagnosed with Sarcoidosis of the liver. Sarcoidosis is mostly found in the lungs, but can affect any organ, and in Mike's case it was in his liver. This is an inflammatory illness that often has lumps or granulomas, which are clusters of immune cells. Although it was thought to be a disease of the immune system, experts are not sure, and there is no cure at the moment, only treatments. Mike's Sarcoidosis caused Cirrhosis of the liver, which is where scar tissue began developing on the liver. While that situation went on for years, Mike was able to maintain a stable condition by taking care of himself and going to regular checkups. This is not to say that the disease never caused him problems. He had blood vessels in his esophagus rupture because of the scar tissue from the granulomas restricting the liver's proper function. Scar tissue from the Sarcoidosis also restricted the flow of bile and many other things. Eventually, Mike developed diabetes, which required him to take insulin in order to control it. It was around that time that he also developed a hernia.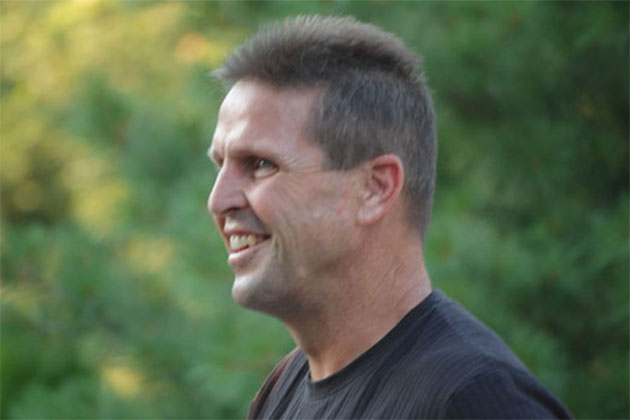 One day, Mike's back began to hurt as well, and at the same time he noticed his belly getting bigger, although he was losing weight. When the pain from his back became too great for him to sleep at night, he visited several doctors. This led him to a liver specialist who had him admitted to the Walter Payton Liver Center at UIC Medical Center in Chicago.
During the hernia surgery, Mike's specialists discovered that he had cancer. In September of 2011, Mike was diagnosed with pancreatic and liver cancer. Neither could be treated due to the complications of both, and there was no cure. At this point, the goal was simply to keep Mike as comfortable and out of pain as possible.
Shortly after his kidneys began failing and Mike began dialysis. In October, Mike was able to go home to be with his family, and two days later, on October 6, 2011, Michael Paul Szczepaniak passed away to be with his heavenly Father. While he is no longer in any pain, he will forever live in the hearts of those he touched.
Mike was a faithful man and loved spending time with his family. He was a man who wore a smile on his face, had a quiet demeanor and a passion for his family. He believed in doing the right thing. He was a gentle giant and lived life the way we all should. Let's all remember to "Live Like Mike"!!